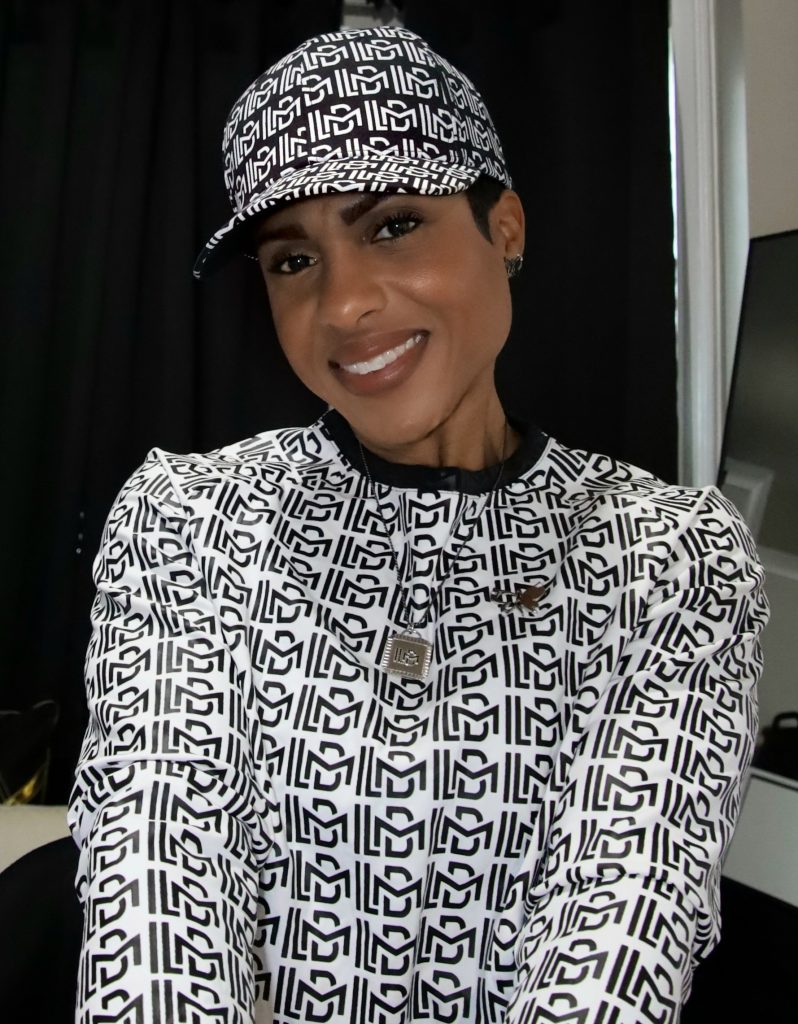 In 2009 I.L.M.B. Fitness (I Love My Body) was birthed with the goal to assist women in making health conscious eating choices, while using exercise to enhance their physical appearance to produce the I Love My Body attitude.
ILMB's philosophy is dieting doesn't work; health and fitness is a lifestyle. Being healthy on the inside is the 1st step in this life style journey. Once you start Loving Your Body you want to look good on the outside as well.
In 2013 shortly after my daughter Kherrington LaNeise Toussaint went to heaven in 2012, I was inspired by her spirit to do a cardigan that was soft and made me feel cozy. I needed something tangible to help me during the most difficult time in my life. I missed her so much and wanted to hold and wrap my arms around my baby girl. That desire gave birth and vision to the first ILMB wear item, the Kherri Wrap.
From there I started to create other designs that I knew women into health and fitness would appreciate and would want to wear. ILMB wear can take you from the gym, private studio or boot camp to the grocery store without looking like you're wearing "gym clothes".
Our clothes are made to be comfortable, durable and affordable with the everyday woman in mind. ILMB wear is designed to make you feel good on the outside with clothes are well made with quality fabric and figure flattering designs that will fit any body shape. Sizes run from small to XXL with a goal to have every woman love their body and not be ashamed of the skin they're in.
ILMB wear is working hard to become a household and worldwide women's fitness brand. Helping women be healthy on the inside while looking good, stylish and fabulous on the outside.
Loving Me Inside & Out,
LaMonica