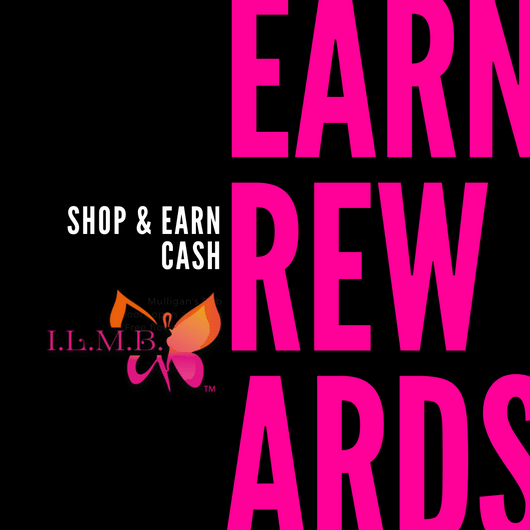 Why not earn cash while you spend cash? The Loving Me Rewards program does just that. Rewards you for shopping with ILMB. This is my way of saying "Thank you" for being a loyal customer and supporter.
Under each item it states how many points are earned with purchasing that item. The points are then converted into a monetary reward that goes into your account. You'll receive email updates every time you earn points so you don't have to guess how many points you have.
How to earn points:
Make a purchase
Sign up for an account
Write a review
Refer friends
Referral makes a purchase
Social Media ( Facebook like, Facebook share, Twitter follow & tweet, Instagram follow, Goggle+ share)
The more points you earn the higher your member ship level and the opportunity to receive free gifts.
How to use points:
Redeeming points is very easy. At checkout enter the number of points you want to redeem and the system will calculate the amount and subtract it from your PRE-TAXED total.
Transfer points to other members
Points never expire
No limit on the amount of points used per order.
Create your account today and start being rewarded for Loving Your Body!
Fit 4 Life,
LaMonica